Newsletters
In the Media

October 2022
CNBC meets with the Mayor of Houston Sylvester Turner and Rice University President Reggie DesRoches to discuss the future of Houston, including Carbon Hub's role. Click here for the video.
March 2022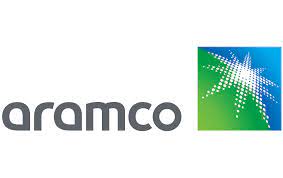 Saudi Aramco joins the Carbon Hub! Click here for the press release.
We are pleased that the news of our partnership with Saudi Aramco has been reported on by the Houston Chronicle, Mirage News, Hydrogen Central, FuelCellsWorks, Green Car Congress, Arab News, Al Khaleej Today, Write Caliber, and Energy News.
August 2021
Houston Chronicle's Chris Tomlinson's article, "Carbon is damaging the climate, but also critical to clean energy," mentions the work of the Carbon Hub.
Carbon Hub's director Matteo Pasquali is interviewed and the work of the Carbon Hub is mentioned in the Houston Chronicle's article, "Rice scientists unveil secrets of carbon nanotubes."
July 2021
PNAS has published a co-authored opinion article by Carbon Hub director Matteo Pasquali and Carl Mesters (formerly of Shell), "We can use carbon to decarbonize - and get hydrogen for free."
June 2021
Houston's KHOU-11 reporter Shern Min Chow interviews Carbon Hub director Matteo Pasquali: "Working to create a zero-emissions future at Rice University."
April 2021
Houston Chronicle editorial: "Our jobs are bound up with the future of four hydrogen atoms and one carbon" Carbon Hub director Matteo Pasquali is quoted.
March 2021
Rice News article: "The Carbon Hub announces awarding seed grants for projects that will rapidly advance its vision for transforming the oil and gas sector into a leading provider of both clean hydrogen energy and solid carbon products..." More details about the research projects can be found in the linked article below.
March 2021
Professor Matteo Pasquali, director of the Carbon Hub, spoke at CERAWeek 2021 on March 5th. The video of the presentation, "Clean Hydrogen Energy, Transportation Systems & Industrial Decarbonization," can be found here.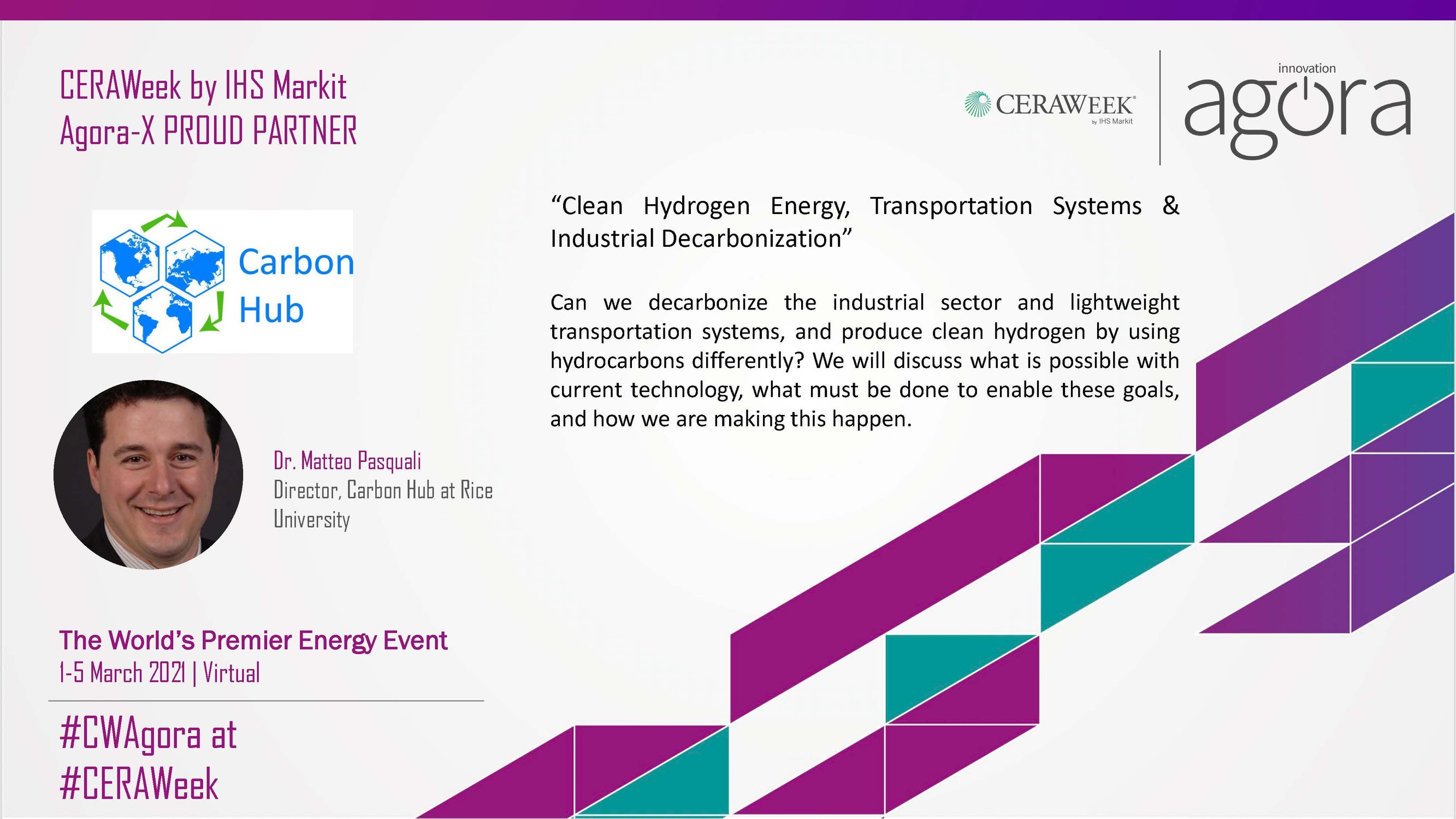 February 2021
Carbon Hub Collaborator Rachel Meidl (Baker Institute, Center for Energy Studies) presented this brief to the Biden Administration, titled "Recommendations for Realizing the Full Potential of Nanotechnology and Carbon Nanotubes as the Energy Sector Transitions."
The brief is part of a series of Baker Institute recommendations for the Biden Administration. This website has more information about the series.
October 2020
"Innovating the Future: The Next Frontiers In Clean Energy, Vaccines, and Agriculture, with Rice University's Dr. Yousif Shamoo" - Hold These Truths podcast with U.S. Representative Dan Crenshaw and Rice University's Vice Provost for Research, Dr. Yousif Shamoo. The mission of the Carbon Hub is discussed.
Spring/Summer 2020
"Accelerating the Energy Transition to Zero-Emission Hydrocarbons" - published in the French-American Chamber of Commerce magazine. A dynamic article about the Carbon Hub and its mission to change how the world uses fossil fuels.
December 9, 2019
We are pleased that the Carbon Hub launch announcement has been reported on by the Houston Chronicle, Houston Public Media, World Oil, Oil and Gas Engineering, Hart Energy, H2 View, EurekAlert!, Science and Enterprise, and Informed Infrastructure.