Dear Carbon Hub community,
We are thrilled to invite you to our Annual Meeting on May 31st on the Rice University campus. After a 2 year hiatus, we are looking forward to an in-person, interactive event!
Please join us for a series of panel discussions with industry and academia on how decarbonization through carbon is already happening! For those of you who cannot join us in person, we will livestream the panel discussions.
In the afternoon, our academic collaborators will give short updates on the different technical challenges they have been addressing.
Finally, we will host a networking dinner in the evening at the Cohen House on the Rice University campus.
The agenda can be found below. (subject to change)
We are looking forward to updating all of you on our progress,
Cheers,
Dr. Pasquali, Director
Dr. Contou-Carrere, Interim Executive Director
Registration
Online registration to attend the annual meeting is now closed. Contact us at carbonhub@rice.edu to register to attend.
Or, click here to register in advance to attend virtually.
Venue
Rice University campus: Anderson-Clarke Center (Glasscock School of Continuing Studies)
Parking Information - Parking in West Lot 5 is free for all of our guests
Agenda (subject to change)
8:00 am - 5:30 pm
The afternoon will include technical presentations by Carbon Hub Collaborators. The presentation schedule can be found on the agenda above.
Networking Dinner - 5:45 pm
Cohen House - Rice University campus
Parking lot is adjacent to the building. We will also provide a free shuttle for our guests from the Anderson-Clarke Center to the Cohen House at 5:30 pm, and then a return trip at 7:30 pm.
Google map
Campus Map: Cohen House & Founders Court Parking Lot
Hotel Accommodations
The hotel booking link is now closed. If you need to secure hotel accommodations, contact carbonhub@rice.edu.
A free shuttle to and from the hotel to the Anderson-Clarke Center for the meeting will be provided. Shuttle details will be sent to all registrants.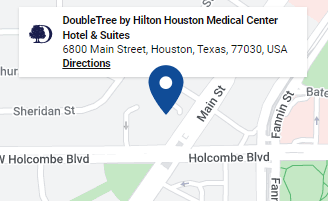 Please contact us at carbonhub@rice.edu with any questions.
COVID-19 Precautions
Rice University policy requires that unvaccinated persons must wear a mask indoors at all times. Masks will be provided.